It's been some time since the last post and a lot of things happened in the meantime. I participated in an Erasmus+ project in Poland, then I spent three weeks back home in Austria and last week I started my new adventure here in Thailand, Asia.
But not so fast… Let's start with the project "thanks but no tanks" in Stegna, which is near Gdansk in Poland. The main topic was nonviolent communication. Luckily my best friend Liam was also participating so I was very happy to see him again.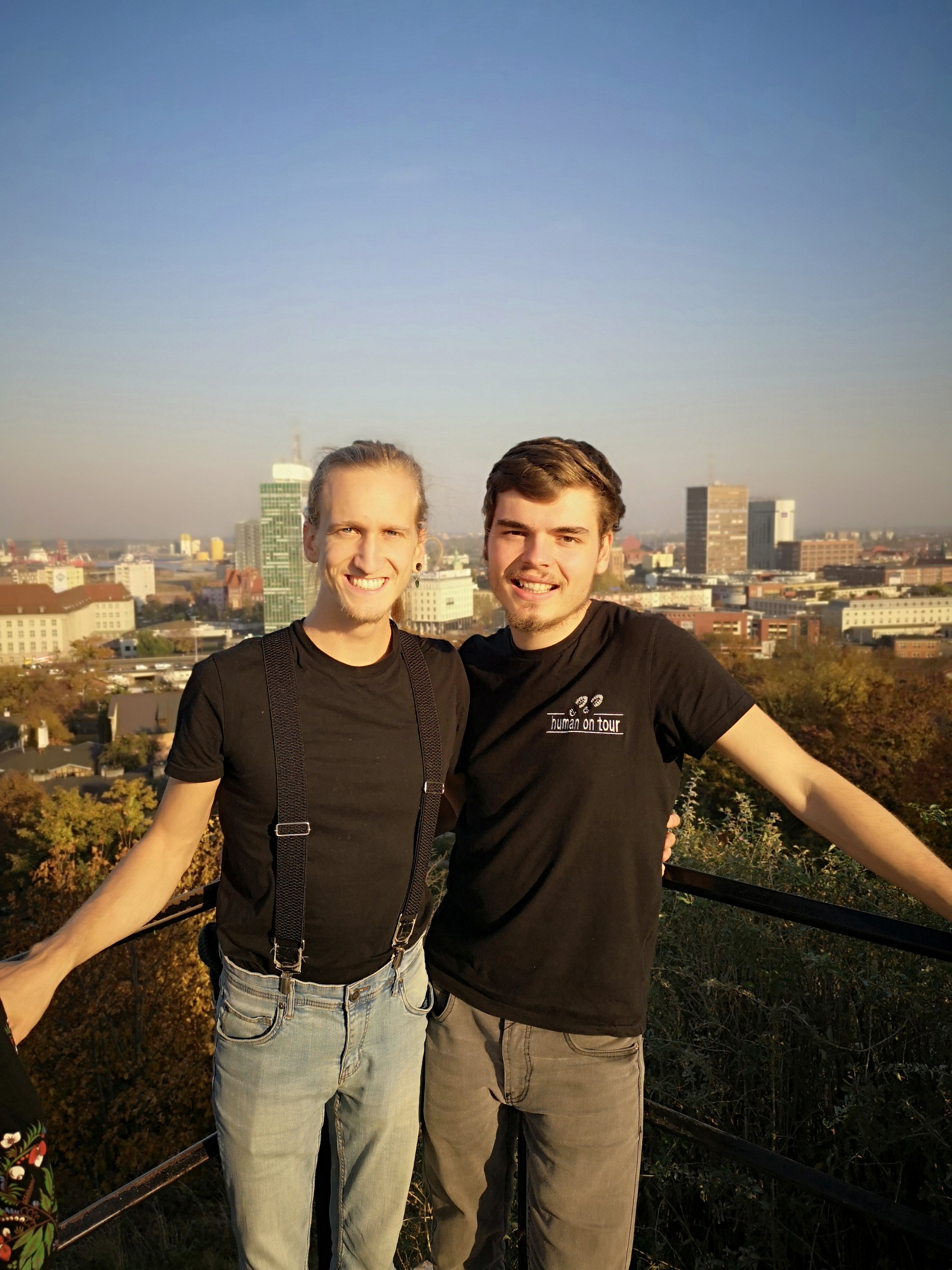 The whole week was very interesting and a lot of fun. We met people from all over Europe and it was a perfect ending of my first journey through Northern Europe. I want to say thank you to all the amazing people I met on the project. It was awesome. Hope to see you again someday.
I ended up taking the bus home from Gdansk, since I already had the ticket and I didn't even need to pay for it. What is more, I was really looking forward to coming back home.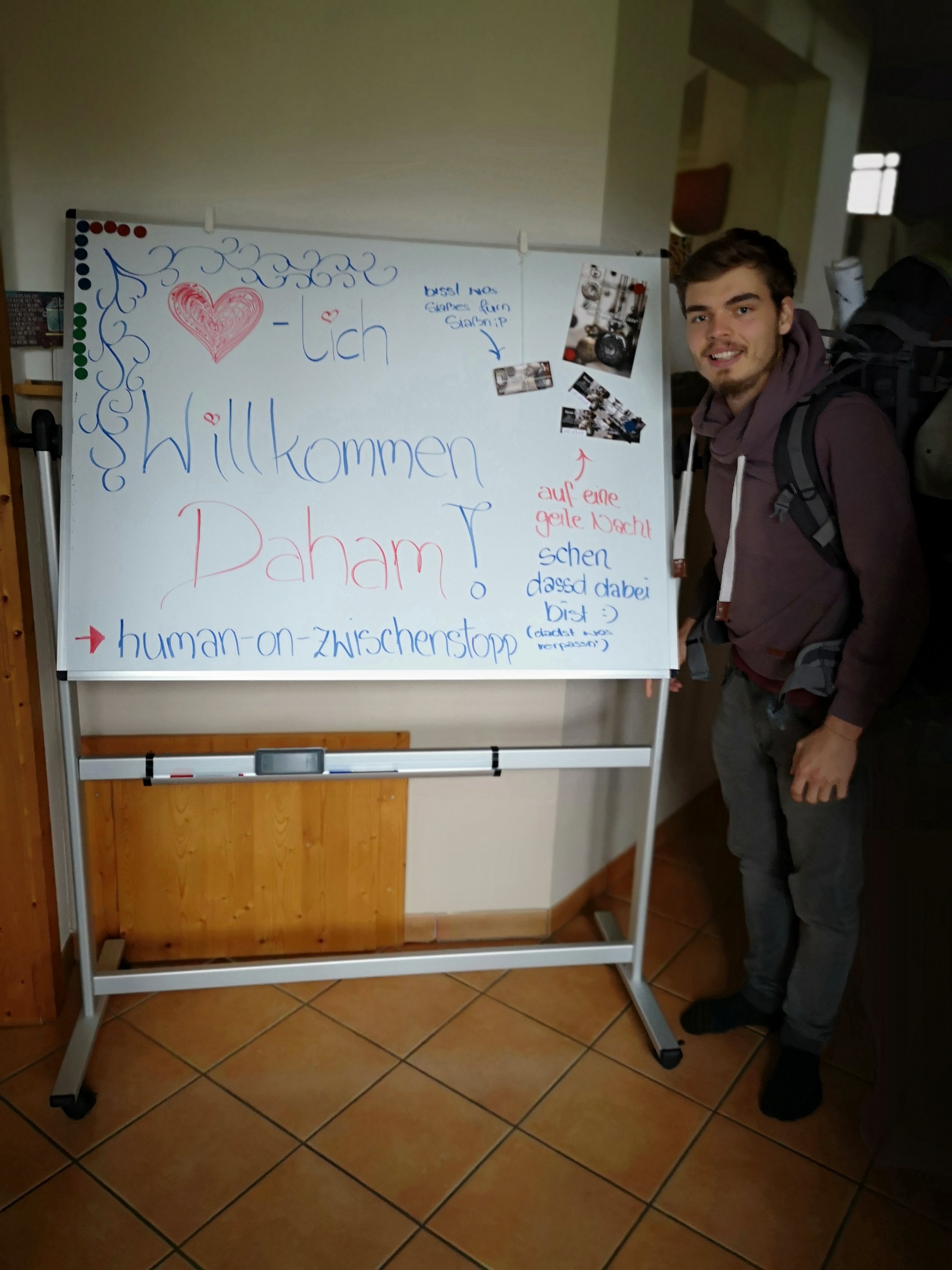 My trip through Northern Europe was nothing else but awesome. So many amazing people, new experiences and just one of the best things I've ever done. I ended up hitchhiking with 165 different cars for a total distance of almost 13000 kilmeters.
Since this Blog is more about my travel stories I don't want to go too much into the details of what I did during my three weeks back home. I just want to say that I had a great time there. It was my sisters prom, I met up with many of my friends and family and it kind of felt like holidays back home. Another thing that I really liked was, that two new friends that I met along my trip through Europe came to Vienna to visit me. Joyce from Hongkong, we met in Lithuania and John from the Netherlands, who I met in Tallinn.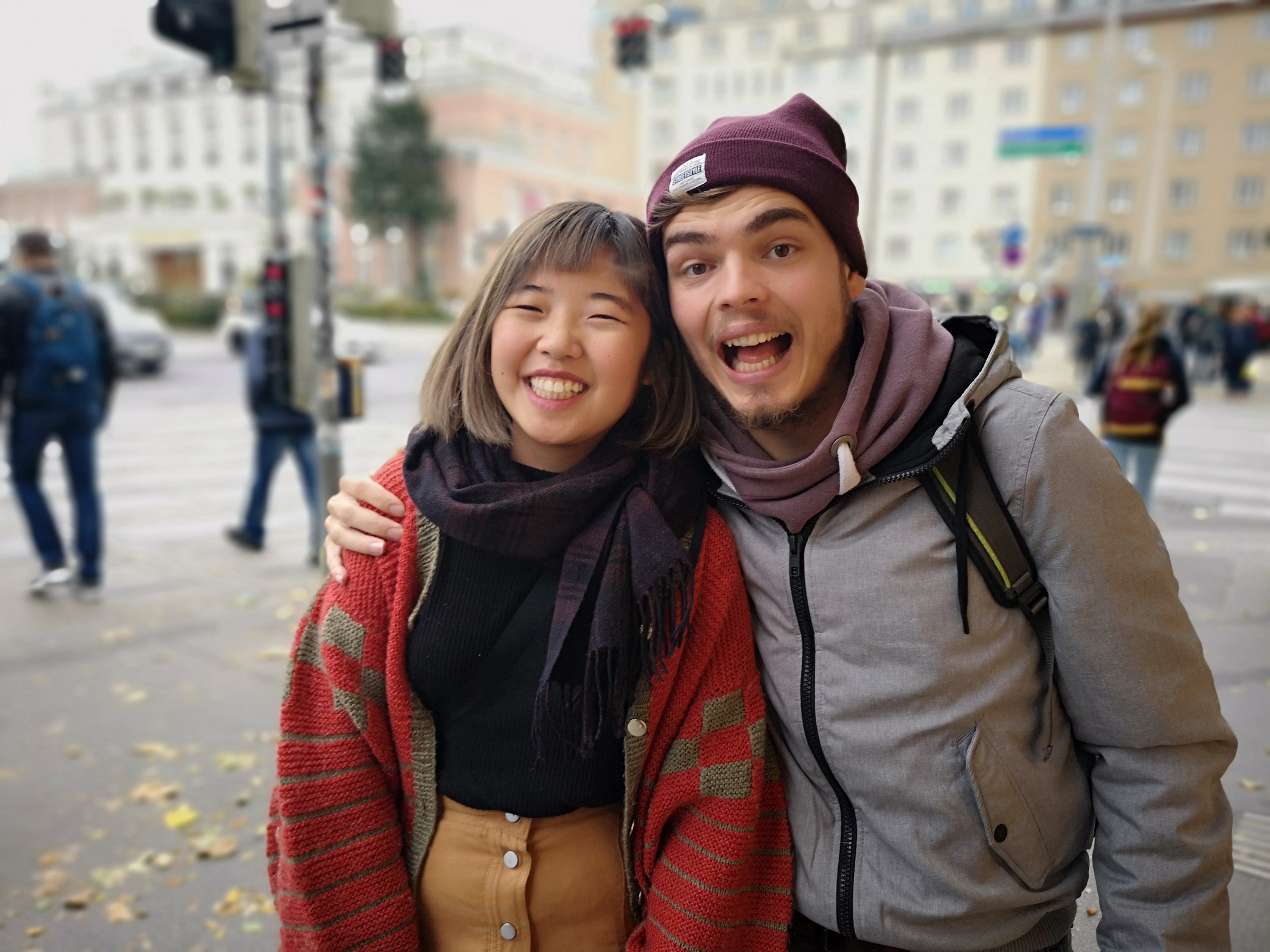 I really enjoyed it and I also started to get more and more excited for my next adventure Asia. On the 14th of November we had our flight to Bangkok. Wait… Who is we? We that's Ahmed and me. Ahmed is a very good friend of mine and he asked me in August if I would mind if he would join me on my trip to Asia. Of course that would be amazing I answered.
So here we are, ready for our journey to Thailand. I'm very happy to have him traveling with me because it's my first time in Asia and I saw on my journey through Europe that I always enjoyed it more, when I was traveling together with someone else. We only know each other for a couple of months but he is so easygoing so I was sure from the beginning that this will be great. We'll travel together at least for the first three weeks and then Ahmed might fly back home but that can also change.
Saying goodbye at home was hard again. Matthäus, Liam and Hoa brought us to the Airport.
By coincidence my grandmother was also on the airport that morning and we managed to meet up to say goodbye once again.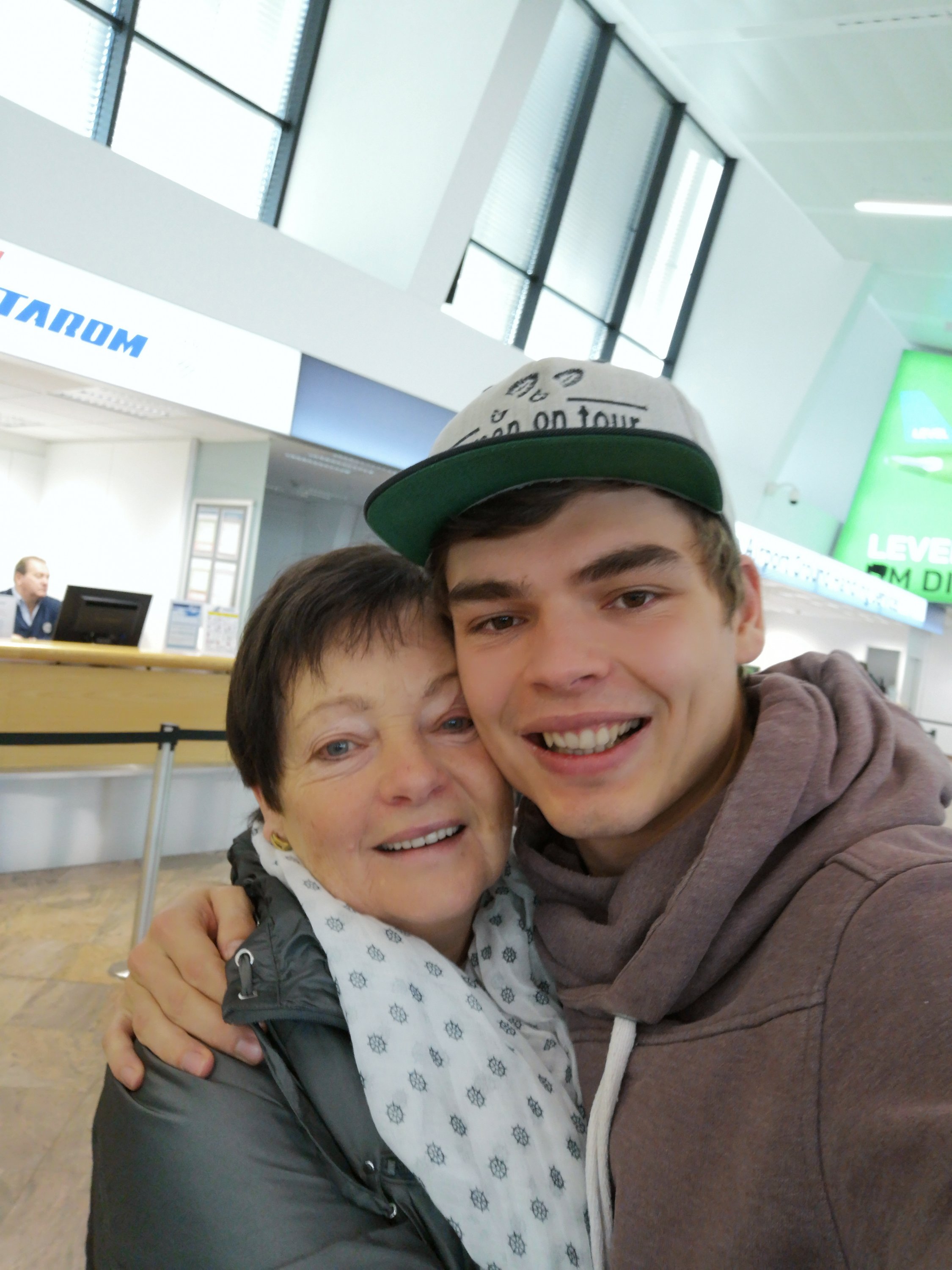 Then we flew to Düsseldorf first and from there, with a six hour delay to Bangkok. We arrived in Bangkok the next day at noon and really felt that my body was shocked by the temperature. It was more than 30 degrees. Ahmed booked a hotel for the first two nights in Bangkok. That was perfect so we had some time to explore the city, see some temples, try some streetfood and relax.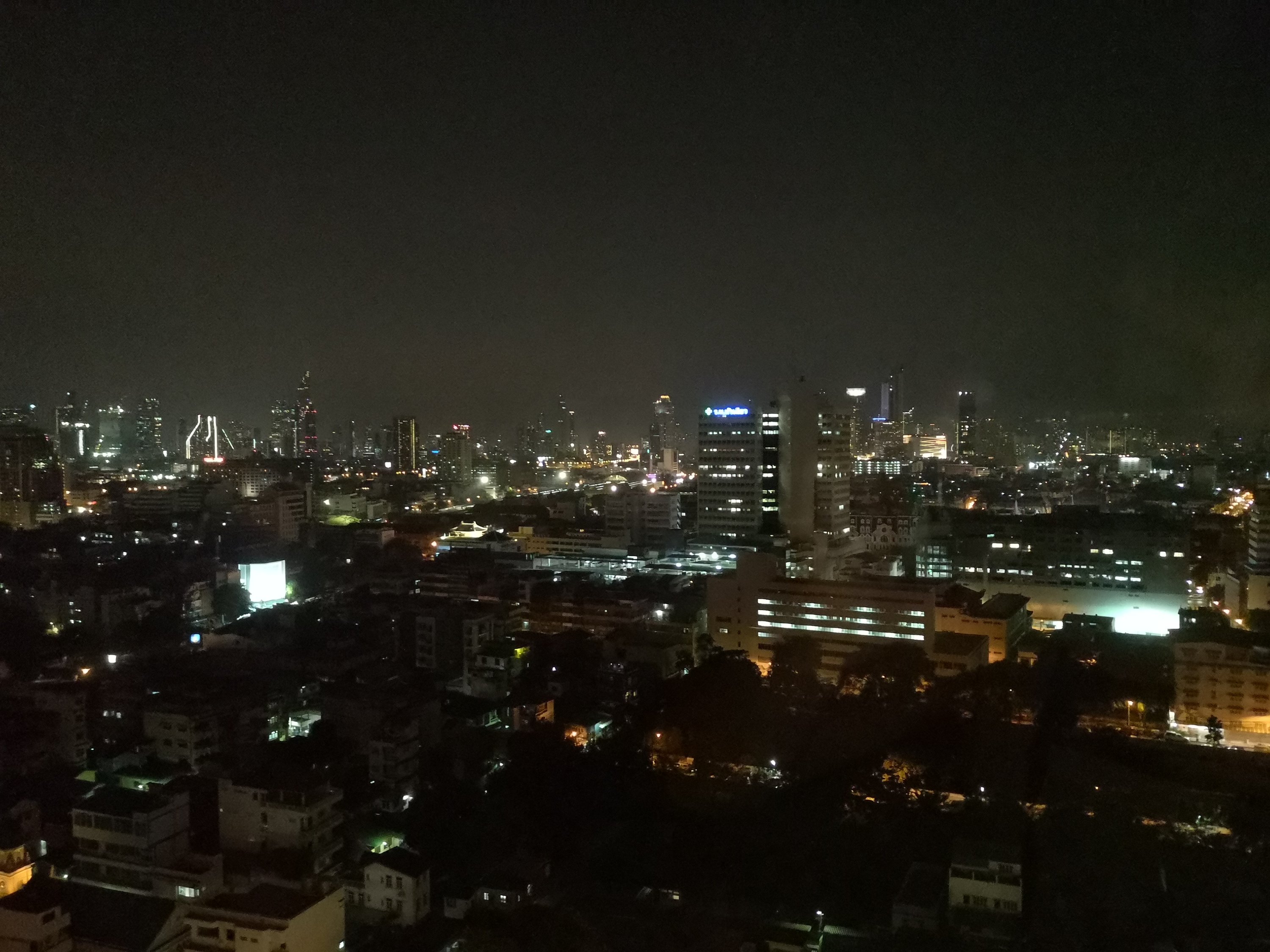 After that two days in that busy city, we took the night train north to Chiang Mai and from there the minibus to Pai. Pai is a small village in the jungle, surrounded by mountains. It's very touristic but still beautiful and way less noisy than the big cities. After Bangkok that was perfect. There are beautiful waterfalls, view points and spots to watch the sunset. We rented a scooter so we were able to explore the whole area around the village. Riding the scooter was so much fun. But you really need to be careful because first they drive on the left side and second they drive like crazy here. Traffic lights are more like a recommendations and the zebra crossing are only decoration on the road.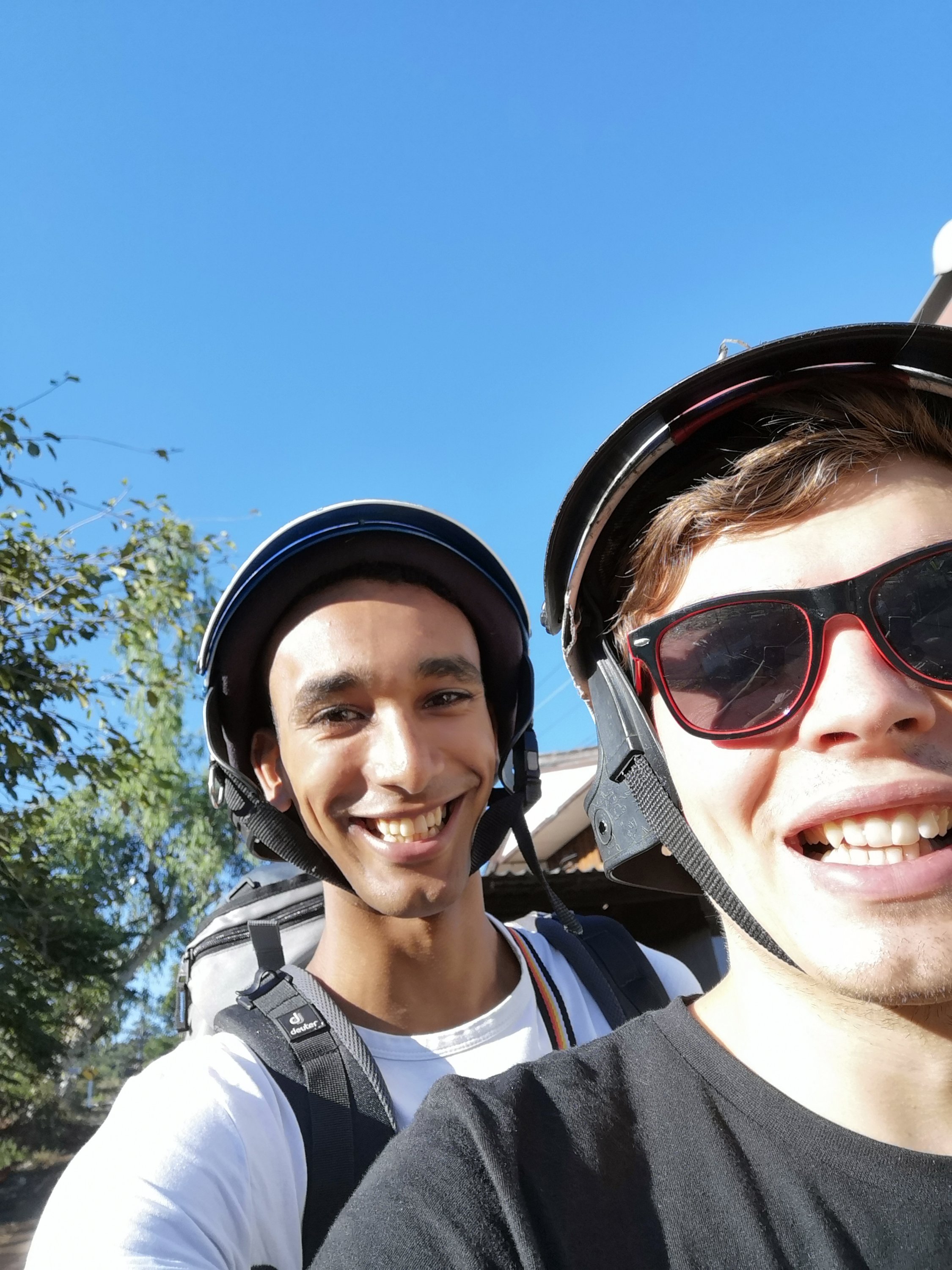 We spent three nights there and now we're back in Chiang Mai. The plan is to stay here for three nights to see the Yeepeng Festival and then continue to the south of Thailand to the islands.
On the first evening, there were already a lot of people but not so much going on, so we decided to take that chance to see a local muay thai boxing fight. It was interesting to see. On the second evening of the festival it was just wonderful. I felt like in a fairytale. We were there with some more people from our hostel and it was unbelievable. The night sky was full with lanterns. See yourself: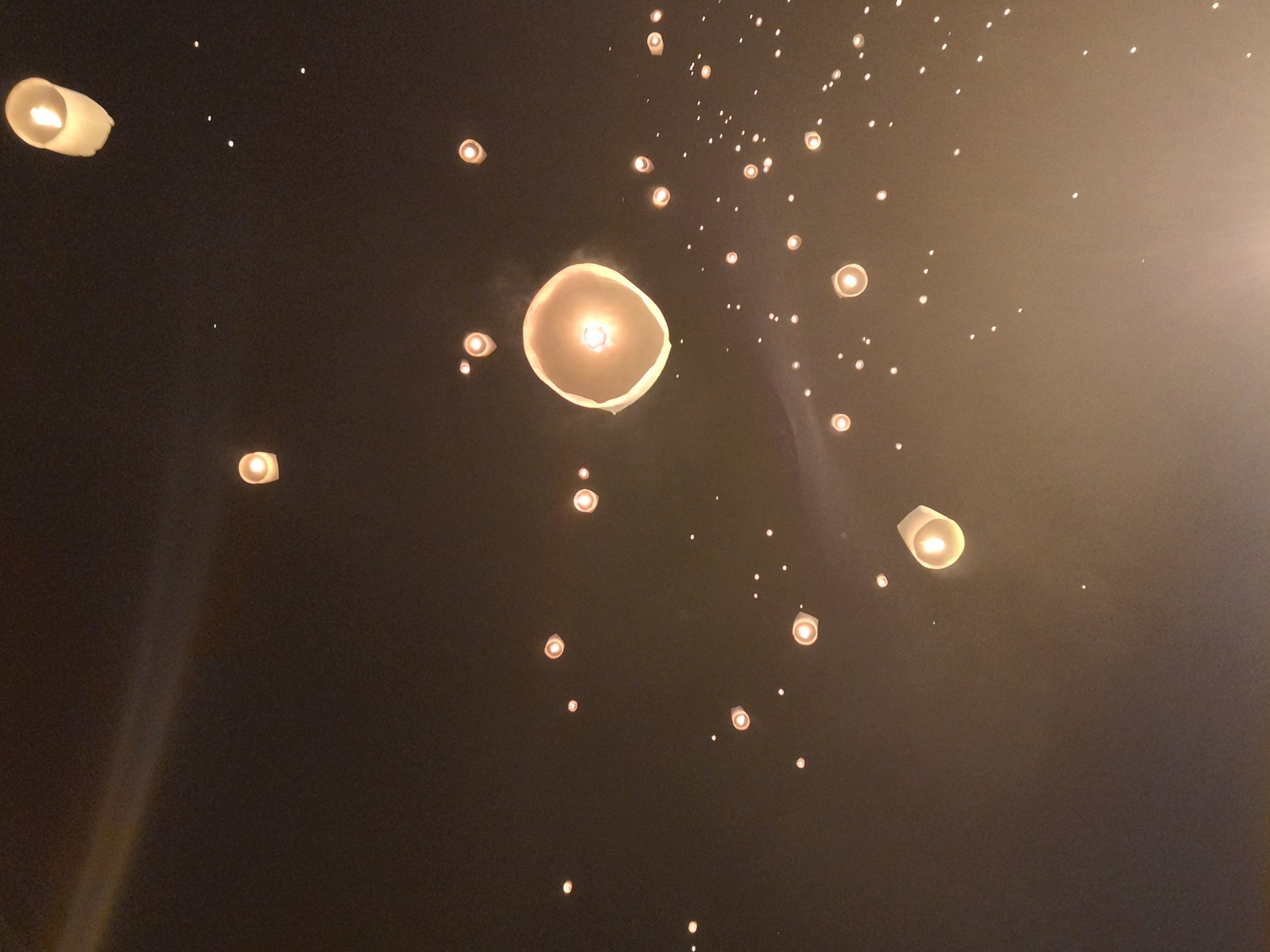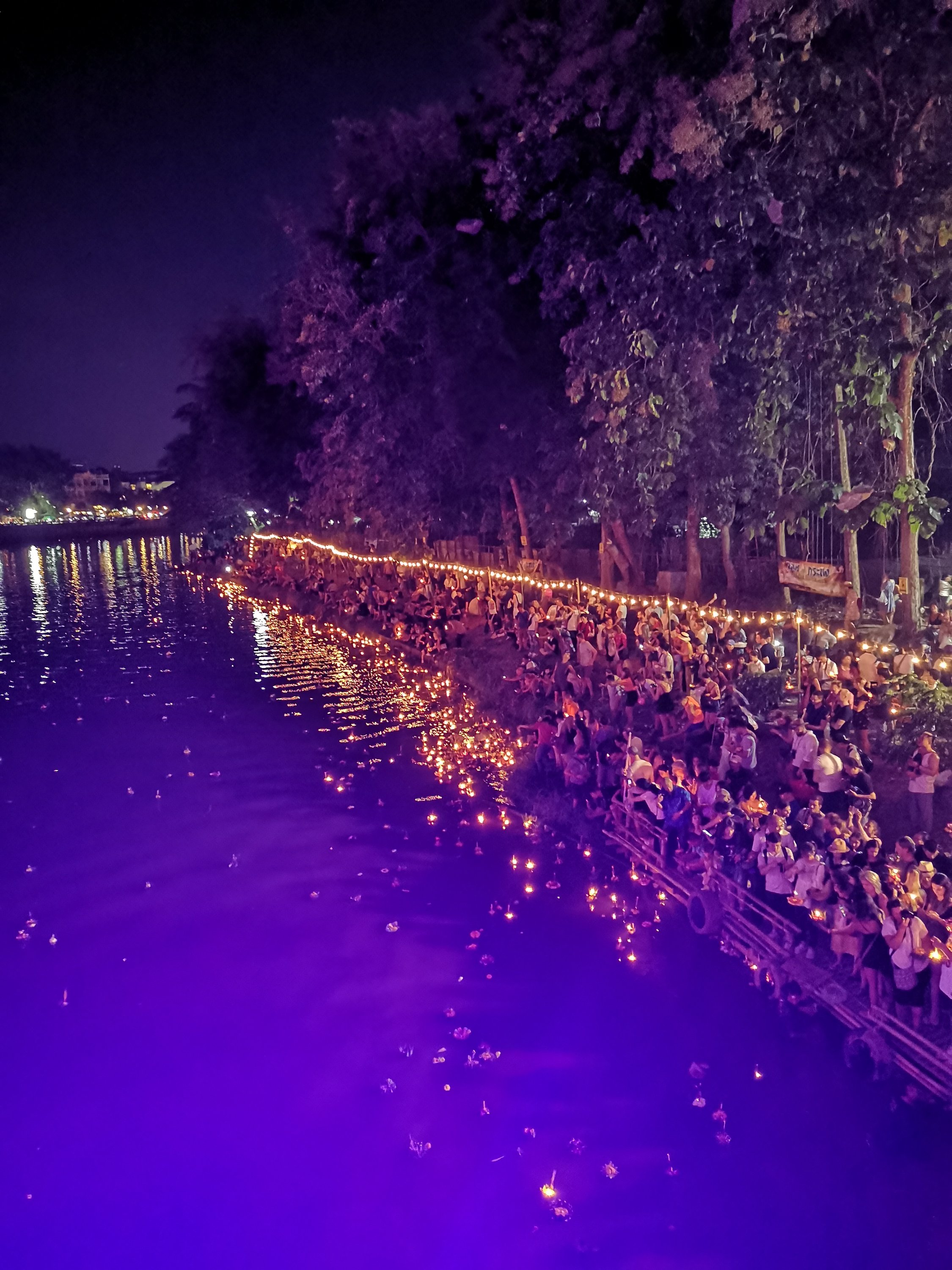 The start to this new adventure was perfect and I'm already looking forward to the next weeks.
Some more snapshots of the last weeks: