After 9 days on Borneo, we (John and me) flew to Singapore to celebrate Christmas there. We met our friend Samantha and her friend Darren.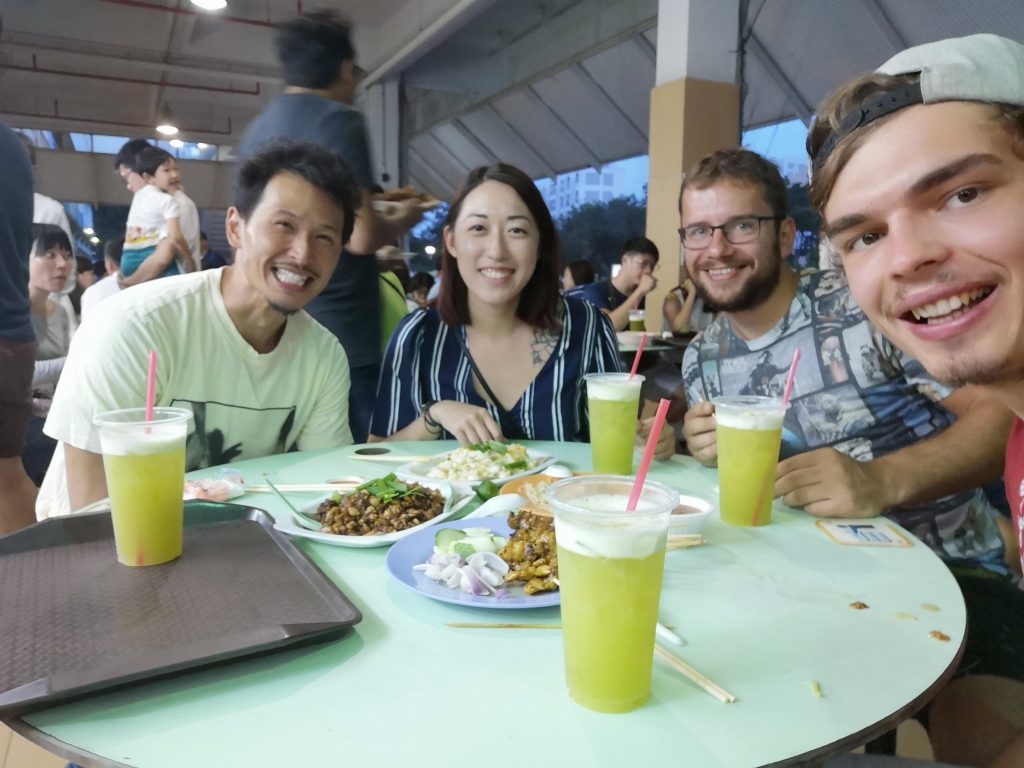 Both of them where so nice and showed us a lot of local food. On the 22nd December we did a hike in the middle of the city. It's impressive, how modern and green Singapore is. We came across a malaysian wedding, practiced our handstand skills and had great food again.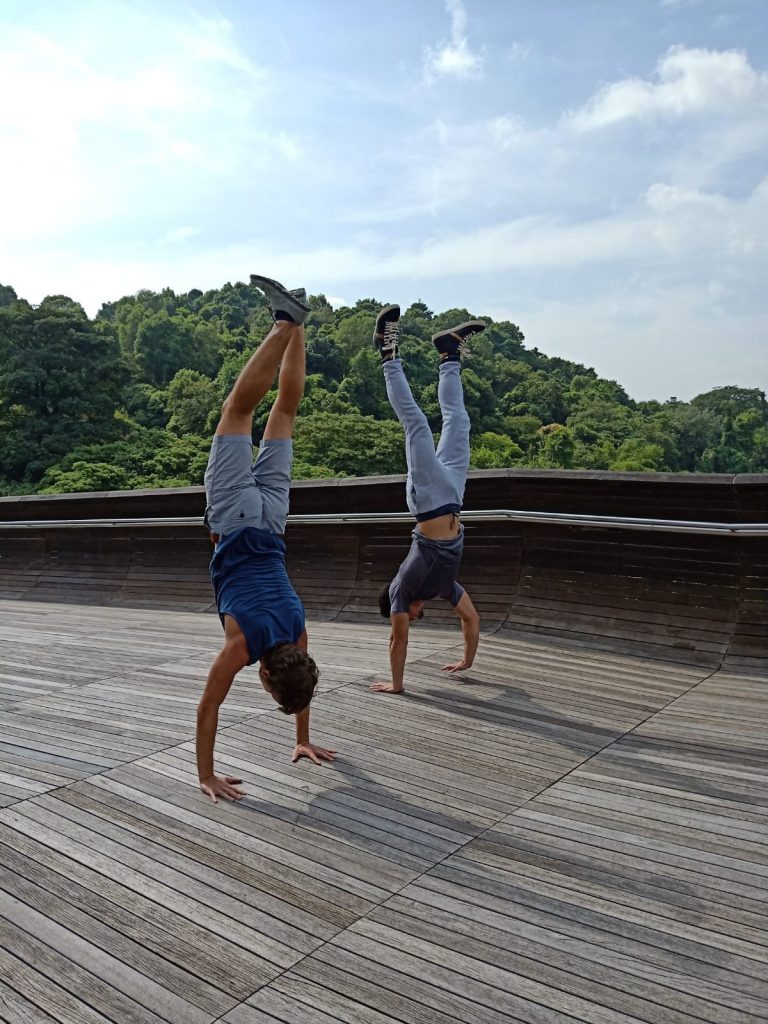 The next day we spent at the garden by the bay. A typical tourist thing in Singapore. In the evening there was even a Christmas market there. It was funny to see a Christmas choir singing "Let it snow" with more than 30 degrees Celsius.
On the 24th Darren and Samantha celebrated Christmas with their families so John and I relaxed at the beach. On the 25th we met up with them again for a nice Christmas lunch. And then in the evening it was time for me to go home…
I had to say good bye to John which was hard because we had a great time together. I want to thank John for being my travelbuddy. It was a pleasure to spend time with you. See you in Vienna.
Wait what? Going home?, you might ask yourself now. Why?
There are more reasons for that. Let me explain: After jumping from one highlight to the next since almost six months now, it got kind of normal. It's a pity. Even the river cruise in the jungle of Borneo or the diving in Thailand didn't feel special anymore. That's reason number one.
The second reason is, that I've actually done and seen everything I wanted to see. I've been to the mountains in Norway, in the jungle in Borneo and at the beach in Thailand. I didn't feel the excitement anymore to keep going. It feels like it's just going to be another beach, another temple, another jungle.
And the third and biggest reason is, that when you really miss someone, all you need to do is spend time with that person to be happy and that's not possible when I'm at the other end of the world. The countries I want to go to don't run away and I'm sure I can travel again in the future. That's why it just feels right to come back home now.
I made that decision spontaneously and booked my flight only on the 18th December. This comes with two more advantages: First there are super cheap flights after Christmas and second, I can surprise all my friends and family for Christmas. So I didn't tell anybody I was coming back home and on the 26th I arrived in Vienna.
The surprise went very well. No one had an idea I was coming back, especially because we've had a videocall only two days before.
If you ever have the chance to surprise your friends and family by coming home unexpectedly, do it. It is so exciting and so much fun. After a few days back home now, I can say that I really enjoy to be back. There is no place on earth comparable to home with your friends and family.
I still don't know where my life is going from now on. Am I going to keep studying or will I find a job? Whatever I'll do, it will be a new adventure for me as well so let's see…
I learned a lot of things on this trip and one of those things is to trust, that in the end it'll be alright. So that's exactly what I'm doing now. I know that the right thing will come along and that I will make the right decisions.
If you want to know more about my trip or if you have any questions, feel free to contact me. Send me a message or let's meet up. I'm happy to share my story and my experiences with you.
Last but not least I want to thank you for reading and wish you a happy new year 2019.
Love and hugs,
Manuel